Santa Claus is coming to town! So, jingle bells and deck the halls with boughs of holly! This year, Everest Education ("E2") families, do you have any Christmas plans?
E2 surprised our students with a very merry event to enjoy a joyous and meaningful Christmas ever, just because we'll be connected merely by screens doesn't mean we can't have a great time together!
A VERY MERRY QUIZ-MAS is a Christmas-themed online event for E2 climbers only! With their friends and teachers, students will engage in various interactive activities, challenges, and Christmas games.
Join E2 to explore the "online" Christmas spirit of E2 climbers at the event! *Click the photo to see full-size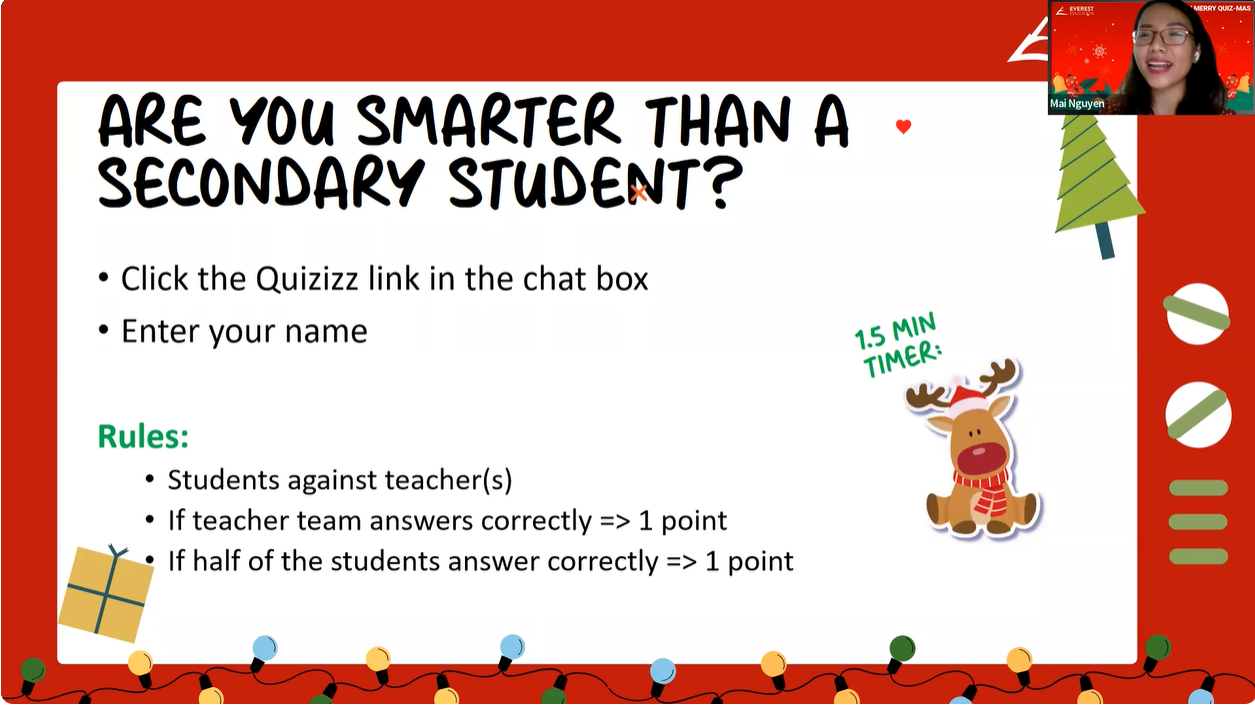 Bonus, Christmas is in our classes, too!