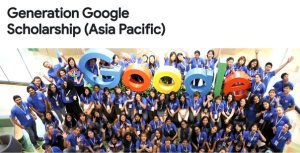 Generation Google Scholarships 2021, funded by Google
Generation Google Scholarship: for women in computer science will be awarded based on the strength of each candidate's commitment to diversity, equity, and inclusion, demonstrated leadership, and academic performance. Selected students will receive $1,000 USD for the 2021-2022 school year.
The following Asia Pacific countries are eligible for Google Scholarship 2021: India, Taiwan, Southeast Asia, Brunei, Cambodia, Nepal, Pakistan, Philippines, Singapore, Sri Lanka, Thailand, Vietnam, Indonesia, Laos, Malaysia, Mongolia, Myanmar.
Detail >>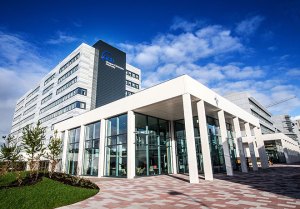 Partial Scholarships for Undergraduates at Glasgow Caledonian University, U.K.
These scholarships for undergraduates cover £1,000 towards the first annual fees and £1,000 for each subsequent year of their degree. The total amount can to up to £4,000 over 4 years. Glasgow Caledonian University is a distinctive, inclusive and forward-looking university that is committed to its social mission to promote the common good.
Detail >>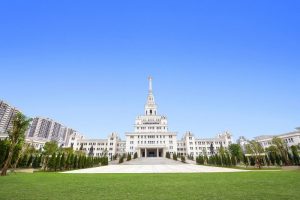 Full and Partial Scholarships for Undergraduates at VinUniversity, Hanoi, Vietnam
With a strong and long-term commitment by Vingroup for setting a new standard for high-quality higher education, all VinUni students in the first five intakes will benefit from the following different types of financial assistance:
A subsidy of 35%, equivalent to 285,547,500 VND (~ 12,250 USD) – 326,340,000 VND (~ 14,000 USD) per year, or 122,377,500 VND (~ 5,250 USD) for the Bachelor of Nursing program by VinGroup.
VinUni merit-based scholarships: cover 90% – 100% of tuition fees (plus 34,965,000 VND (~ 1,500 USD) for living expenses for exceptional talent)
VinUni Financial Aid program will cover 50%, 60%, 70%, or 80% of the tuition fee.
VinUniis the first private, not-for-profit Vietnamese university established based on international standards. The university integrates the models of excellent international universities with the unique cultural and economic characteristics of Vietnam, in order to make a breakthrough in Vietnamese higher education and to become a world-class university.
Detail >>