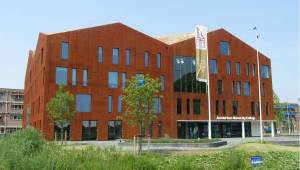 Full and Partial ASF Scholarships for Undergraduate and Graduate of Amsterdam University College, Holland
Amsterdam University College (AUC) is offering ASF scholarships for Dutch and international students. An ASF Awardee must be fully admitted to the Amsterdam University College. AUC is a full-time selective three-year honors program in liberal arts and sciences at the Bachelor level, taught in English, with a strong offering in the sciences and enrolling up to 50% science majors. Applicants whose first language is not English are usually required to provide evidence of proficiency in English at the higher level required by the University.
The AUC Scholarship Fund offers two levels of full ASF Scholarship:
EU students: EUR 5,100 per year
Non-EU students: EUR 15,300 per year
Partial awards may also be awarded (these are usually 50% of the above amounts).
Established in 2009, Amsterdam University College (AUC) is committed to providing a top-quality liberal arts and sciences education, jointly supported by the two major research universities in Amsterdam, the University of Amsterdam (UvA) and the Vrije Universiteit Amsterdam (VU).
Detail >>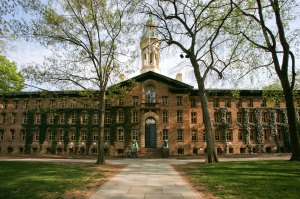 Full Scholarships for Undergraduate of Princeton University, USA
Princeton University – one of the eight Ivy League schools (The Ivy League is an American collegiate athletic conference comprising eight private research universities in the Northeastern United States) – is offering full scholarships for undergraduate levels. Princeton has a very generous aid/grant policy and provides fully funded undergraduate degrees to a few deserving students.
The admission office decides on one's admission regardless of the financial situation of the applicant.
The families with income less than $65,000 / year qualify for a grant to cover full tuition, residential college fee, room, and board.
Princeton meets 100% of each student's demonstrated financial need.
With more than 300 student organizations, 37 sports clubs, and several campus centers, the opportunities for students to engage in interests beyond their academic studies abound.
Detail >>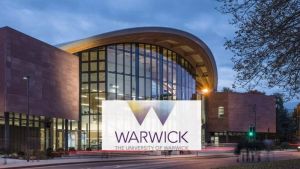 Full and Partial Scholarships for Undergraduates from the University of Warwick, U.K.
If you are interested to kick start your academic journey at one of the U.K.'s most prestigious universities, then you can apply for the Undergraduate Global Excellence international awards offered by the University of Warwick.
The University of Warwick will provide 250 scholarships to exceptional students who hold an offer for an undergraduate program. These awards will include the following amounts for the duration of the Undergraduate course:
20 x Full fee scholarships per year
160 x £13,000 scholarships per year
70 x £2,000 scholarships per year
Warwick is ranked 62nd in the world and 10th in the U.K. (Q.S. World University Rankings 2021).
Detail >>