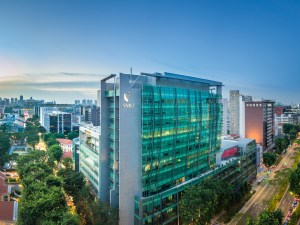 ASEAN Undergraduate Scholarships from Singapore Management University (SMU), Singapore
At SMU, you will be equipped with the necessary skills and perspectives – hard knowledge skills, soft people skills, ethics, and social responsibility to capitalize on ASEAN's blossoming opportunities. Your time at SMU will allow you to form firm friendships and budding networks with SMU students from 30 nations. Most of all, this scholarship will grant you the prestige and opportunities that will make you an invaluable asset in the global economy.
SMU will provide the following study benefits: covers annual tuition fees for four years; provides an annual living allowance of S$5,800. SMU is ranked 12th among specialist universities of the world* and 15th best young university in the world (for universities aged 10-25 years)*
*Quacquarelli Symonds World University Rankings 2021
Detail >>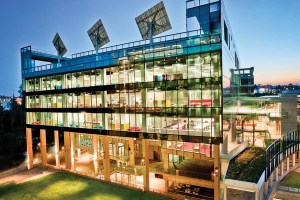 Partial Scholarships for Undergraduate of The Queensland University of Technology (QUT), Australia
School of Chemistry and Physics and Centre for Materials Science, University of Technology, Australia is offering Honours Scholarship for future honors students. The scholars will receive $10,000 for one year, paid in two installments of $5,000 at QUT for the academic session 2021/2022.
Queensland University of Technology (QUT) is a major Australian university with a global outlook and a real-world focus. QUT's engaged and grounded approach to education and research is highly valued and trusted by employers, government business. QUT is committed to providing real-world learning experiences and research solutions across a broad range of fields and QUT's courses are in high demand. Its strengths include award-winning teaching, relevant research that benefits the community, a commitment to entrepreneurship and creativity, high student satisfaction, and excellent graduate employment outcomes.
Detail >>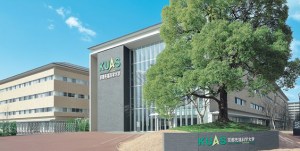 Full Scholarships for Undergraduate of Kyoto University Of Advanced Science, Japan
Kyoto University of Advanced Science (KUAS) is offering scholarships for undergraduate students. KUAS offers two types of scholarships:
Super KUAS-E Scholarship: Stipend for personal expenses: 1,200,000 JPY/year + Tuition exemption (100%) + Admission fee exemption (100%)
KUAS-E Scholarship: Tuition reduction (100%, 50% or 30%) + Admission fee reduction (100%, 50% or 30%)
Kyoto University of Advanced Science (KUAS) can look back on a 50-year history as an accredited private educational institution in the academic heartland of Japan. The establishment of an innovative English-taught engineering program is one major example of KUAS's efforts, as KUAS continues to strengthen its commitment to being at the apex of modern education.
Detail >>