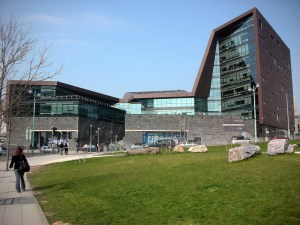 Partial Scholarships for Undergraduates, Graduates at Auckland University of Technology, New Zealand
This scholarship is exclusive to high achieving international students enrolled in the NCUK New Zealand Global Education Pathway programs who wish to study at Auckland University of Technology (AUT).
The scholarships are valued at $3,000 – $10,000.
In the Times Higher Education World University Rankings 2021, AUT is ranked in the 251-300 band. AUT is the third highest-ranked university in New Zealand. In the Asia-Pacific University Ranking 2019, AUT is ranked as number 51.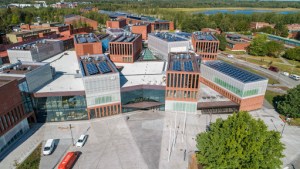 Full and Partial Scholarships for Undergraduates, Graduates at Aalto University, Finland
Aalto University is offering scholarships to talented non-EU/EEA students.
The scholarship covers either 50% (Category B) or 100% (Category A) of the tuition fee. Aalto University scholarships are awarded as tuition fee waivers.
Aalto University ranks 47th globally in responsible consumption and production in this year's Times Higher Education University Impact Rankings. Aalto also made it to the top 200 in four other SDGs: Industry, innovation and infrastructure; Sustainable cities and communities; Clean water and sanitation; and Climate action.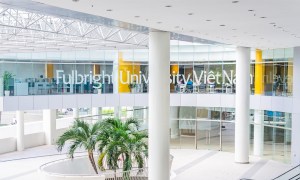 Seminar series at YSEALI Academy at Fulbright University Vietnam, Online
In 2021, YSEALI Academy at Fulbright University Vietnam (Fulbright) plans to offer three flagship seminars addressing challenging issues facing the region, such as energy economics and policy, contemporary cybersecurity challenges and opportunities, and fundamentals of startup investing in Southeast Asia. Each seminar will be led by a YSEALI Academy faculty who will oversee the curriculum development and the delivery of the seminar. The lead faculty will collaborate with affiliate faculty from the Fulbright School of Public Policy and Management, practitioners from the Center for Entrepreneurship and Innovation at Fulbright, international and regional scholars, industry experts to develop learning materials and activities that are academically rigorous and yet practical to young professionals.
YSEALI Academy's primary mission is to organize seminars and workshops fostering the capacity for young professionals, juniors and middle management levels.
Launched in 2013, the Young Southeast Asian Leaders Initiative (YSEALI) is the U.S. government's signature program to strengthen leadership development and network in Southeast Asia. YSEALI seeks to build the leadership capabilities of youth in the region, strengthen ties between the United States and Southeast Asia, and nurture an ASEAN community. YSEALI is partnering with Fulbright University Vietnam (Fulbright) in Ho Chi Minh City to launch the YSEALI Academy at Fulbright.
For all questions regarding the application, please contact yseali@fulbright.edu.vn.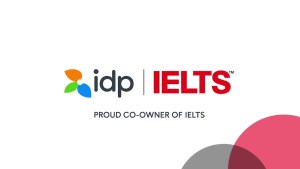 IDP IELTS Masterclass™ Webinar (SEA), Online
Join IDP IELTS Masterclass Webinar, a free two-hour session that will allow you to gain a range of benefits:
Get practical tips on how to enhance your English skills and avoid common mistakes
Better understand the assessment criteria and how your skills will be scored
Learn from an official IELTS Expert who will guide you and answer your questions
IELTS is accepted as evidence of English language proficiency by over 10,000 organizations worldwide.