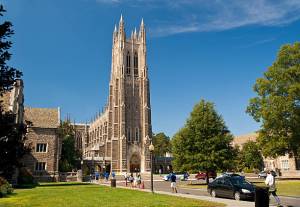 Full Scholarships for Undergraduates of Duke University, U.S.
Duke – one of the most prestigious universities in the world – is offering 100% financial aid for a limited number of admitted international students.
The scholarship covers tuition, room and board, mandatory fees, and three summers of funding for research, unpaid internships, and other opportunities that will advance your academic career. Duke University consistently ranks among the very best worldwide. Duke's graduate and professional schools — in business, divinity, engineering, the environment, law, medicine, nursing, and public policy — are among the leaders in their fields.
Detail >>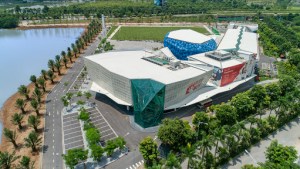 Full Scholarships for Undergraduates of British University Vietnam, Ha Noi, Vietnam
This is the British Ambassador's Scholarship program. It is valued at more than 800,000,000 VND. It covers the tuition fees for Pathway programs and undergraduate courses at the British University Vietnam (BUV) in addition to the traveling cost for attending the scholarship interview round for students who are not in Hanoi and Hung Yen (if needed). BUV Bachelor programs are taught in Vietnam but awarded by the U.K. reputed public universities.
A key feature of the program is contributing to Vietnam's development by providing the world-class higher education opportunities offered at the first British owned university in Vietnam. The awardees are selected based on a combination of previous academic performance, relevant experience of community work, and the potential to become leaders in the public sector, business, and academia. The scholarship program is named after The British Ambassador to Vietnam, including 04 full scholarships every year.
Detail >>
DAAD-STIBET Scholarships for Undergraduates, Graduates from the Dresden University of Technology, Germany
International students are invited to apply for the DAAD-STIBET program to study at the Dresden University of Technology in Germany. The program is funded by the STIBET – Program of the German Academic Exchange Service (DAAD).
The scholarship winners will receive EUR 300 per month to study at the Dresden University of Technology for the academic year 2021-2022.
As one of the leading and most dynamic universities in Germany, the Dresden University of Technology (TUD) offers a wide variety of 122 disciplines and covers a broad research spectrum. It has earned a good reputation, about one-eighth of its students come from abroad. TUD strikes a balance between professional and personal responsibilities and strives to ensure equal opportunity in all employment practices. It promotes the university's international character and its members and cross-border cooperation in research and teaching.
Detail >>