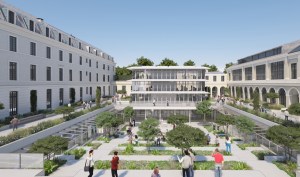 Partial Scholarships for Undergraduates Aulagnon-Bettan Prize at Sciences Po Paris, France
The Aulagnon-Bettan Prize scholarship is available to international students. The financial aid positions will be awarded to first-year undergraduate students at Sciences Po for their commitment to promoting and improving society through education. The award will be distributed in the following manner: three prizes of €7,000,€5,000, and €3,000 are respectively awarded to the winners.
Founded in 1872, the Paris Institute of Political Studies, commonly referred to as Sciences Po Paris or Sciences Po, is a higher education institution in France. It is one of the most prestigious universities for Politics & International Studies globally, ranking second in this category. They ensure students are spoilt for choice when it comes to studying abroad.
Detail >>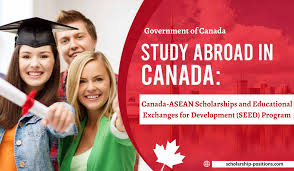 Canada-ASEAN Scholarships and Educational Exchanges for Development (SEED) for Undergraduates, Graduates at Canada
The Canada-ASEAN Scholarships and Educational Exchanges for Development (SEED) program provide students, from member states of the Association of Southeast Asian Nations (ASEAN), with short-term exchange opportunities for study or research in Canadian post-secondary institutions at the college, undergraduate and graduate levels. This program aims to reduce poverty in the developing countries of ASEAN and achieve the 2030 Agenda for Sustainable Development.
The scholarship value varies depending on the duration and level of study. The scholarship value for students:
CAD 10,200 for college, undergraduate or graduate students (Master's and Ph.D.) for a minimum of four months or one academic term of study or research;
CAD 12,700 for graduate students (Master's and Ph.D.) for a period of five to six months of study or research; or
CAD 15,900 for undergraduate and college students for eight months or two academic terms of study or research.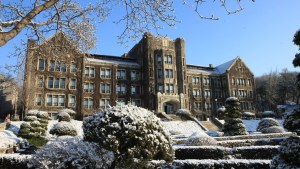 Full Scholarships for Undergraduates at Underwood International College (Yonsei University), South Korea
Underwood International College (UIC) is a highly selective four-year liberal arts college. It offers an intimate, elite setting within the larger institution of Yonsei University.
International students applying for UIC will be automatically considered as scholarship candidates. The scholar offers a full tuition waiver for 4 years.
UIC seeks to balance a rigorous liberal arts foundation with diverse, often interdisciplinary, majors and to produce future global leaders. UIC brings together visiting and permanent faculty from top universities around the world and draws upon the Yonsei faculty to educate creative, critical, and independent thinkers who will take their place on an international stage.
Detail >>