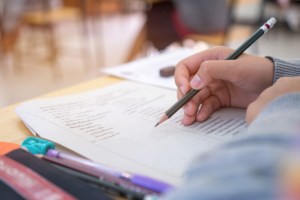 Every parent wants their children to have solid foundations as they head into their final years of schooling, whether aiming to follow A-Levels, the International Baccalaureate, the Advanced Placement program or the national curriculum. As your child reaches their mid-teenage years, parents have incredibly important decisions to make. The qualifications they gain at this stage of their educational pathway will play a vital role in mapping out their journey through higher education. Among the potential pathways is the International General Certificate of Secondary Education, or IGCSE.
As being one of the most worldwide recognized qualifications, the International General Certificate of Secondary Education (IGCSE) is a content-rich program designed to prepare students for further study wherever they are situated in the world.
Did you know: IGCSE offers a flexible course of study that gives candidates the freedom to choose subjects that are right for them whilst providing them with a broad knowledge base and lifelong skills.
Drawing on knowledge from some of Everest Education's most experienced tutors in Maths, English, and Science, this article is going to unpack exactly what the IGCSE is, how it compares to the IB MYP, and what advantages it can bring depending on your family preferences.