Can you feel the Christmas outside?
Yasss, Christmas is right here for us! Christmas is one of the most special occasions when families gather for dinner and spend time joining fun activities together. Another "warmest" season is coming. Is your family getting ready for Christmas?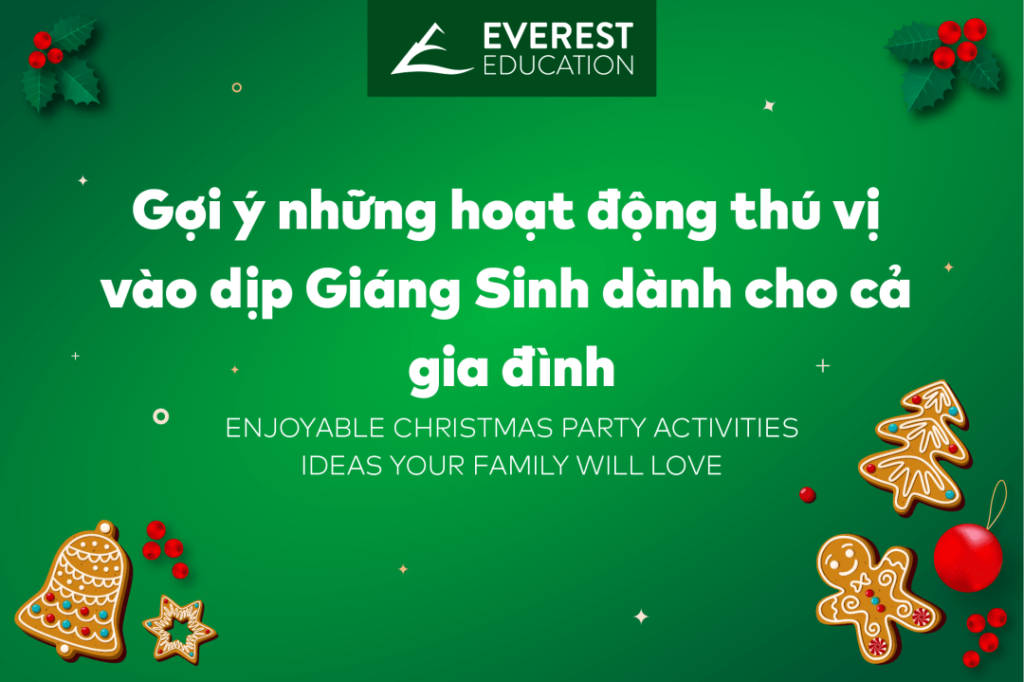 Are you wondering what activities to organize at the Christmas party? Everest Education ("E2") is here to give you a hand! Here below are some ideas of fun and enjoyable activities and games for family members to get involved with.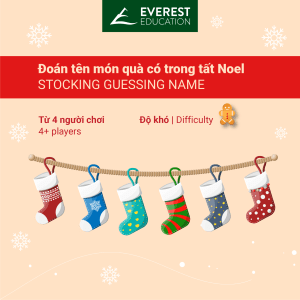 STOCKING GUESSING GAME
4+ players with difficulty ⛄
❄️ How to play: You need a host to put random items in a stocking. Once it's stuffed, tie a ribbon around the top of the stocking so that no one can peek. Sit in a circle and pass it around to let everyone feel what's inside. Give them note cards so that they can write down their guesses. The person who guesses the correct items wins.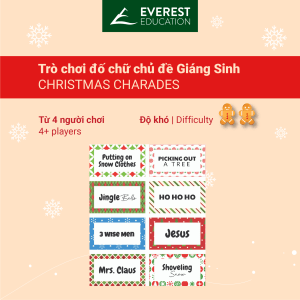 CHRISTMAS CHARADES
4+ players with difficulty ⛄ ⛄ 
❄️ How to play: List out a list of Christmas vocabulary to act out. Divide everyone into teams. They get one person from each team to do the acting. Like regular charades, the actors are not allowed to talk or make signals of any letters. Every time a team guesses correctly within the time limit, they get 1 point. The first team to get 20 points wins the game.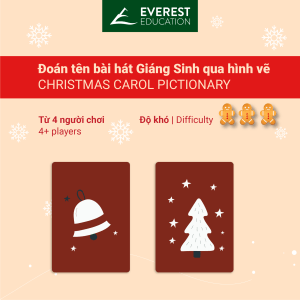 CHRISTMAS CAROL PICTIONARY
4+ players with difficulty ⛄ ⛄ ⛄ 
❄️How to play: Write down this list of Christmas carols on separate flash cards. Divide players into teams. Decide person draws from the pile of cards and has one minute to illustrate the Christmas carol then bring back to his/her team. If their team guesses correctly, they get one point. The winning team shows up until one reaches twenty points.
List of Christmas carols for families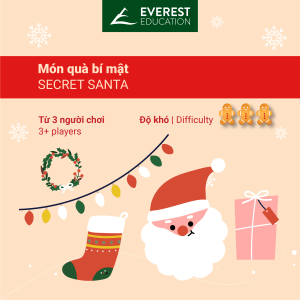 SECRET SANTA
3+ players with difficulty ⛄ ⛄ ⛄ 
❄️ How to play: Start the game a few days before Christmas. All members write names on a piece of paper. One by one draw one piece to find out who will receive your gift on Christmas Eve. All members should keep the secret of who will receive your gift and also the gift. On Christmas Eve, secret Santa's identity will be revealed with the prepared gift. And, enjoy Christmas with your gift then!
❄️ Tips for parents: For young kids, parents should explain to them about Christmas gifts. That can be just small gifts that contain more memories than an ordinary expensive item so that they don't have to fret much about choosing a gift. Parents can also offer to be the "assistant" for your Little Santa to give kids a hand in preparing gifts.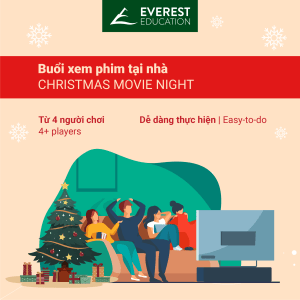 CHRISTMAS MOVIE NIGHT
Super easy for family
❄️ Prepare a list of 5 Christmas movies that families go vote for. If it's hard to pick one, screen one by one at movie nights later so that everyone can enjoy their favorite movies.
❄️ Check out our top 5 best Christmas movies on Netflix for your kids to learn English here
❄️ One of the interesting activities that your family can try is the "cinema play role." This simulation game will be more successful when to gather more family members and friends. You can make movie tickets, popcorn, and drinks tickets with kids; assign roles to everyone: popcorn booth staff, ticket conductor, leading to the theater staff, the moviegoers … Kids will love this game and are ready to "take on the role" of the cinema staff.
At E2, our courses bring climbers more fun activities that they can both learn and play simultaneously. Find more here