AP and IB Highlights:
– AP and IB are well-known international high school programs that can lead to college credit.
– It's less expensive to take an AP exam than an IB exam.
– Your child can take AP exams without enrolling in an AP class, whereas they must be enrolled in an IB course to take an IB exam.
– AP doesn't have a holistic program as IB does.
– AP might be the right choice if your child is over-scheduled: unlike the IB Diploma Program, which includes extracurricular commitments, AP is solely curricular.
– Colleges view these programs similarly.
As your child enters high school, parents will often hear the terms: International Baccalaureate (IB) and Advanced Placement programs. They are two of the more known international curricula in the world, offering high school students challenging coursework and excellent college preparation.
These programs offer college-level coursework to high school students in a variety of subjects, ranging from Spanish Literature or Chinese Language and Culture to Computer Science or Environmental Science. By taking these exams in high school, your child can sometimes earn college credit or place out of introductory courses once they get to college.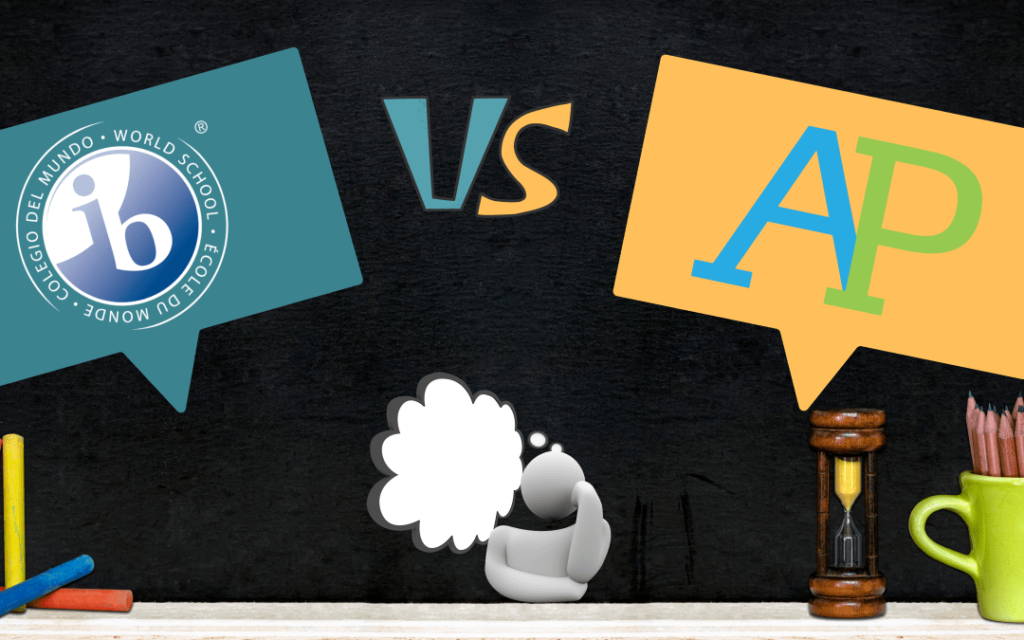 When choosing between these curricula, students should choose the one that is the best fit for them and their goals. Both will prepare students for the rigors of higher education.
Both choices are academically rigorous and can lead to college credit; there are also profound differences between the two programs. So what's the difference between them? Does one look more impressive than the other? Which will improve your odds of getting into a top school the most?
This article will answer these questions and more in this article. Explain what AP and IB programs are, how to choose between them, and the pros and cons of each.
Let's get started!