Highlights:
– AP and IB are well-known international high school programs that can lead to college credit.
– It's less expensive to take an AP exam than an IB exam.
– Your child can take AP exams without being enrolled in an AP class, whereas to take an IB exam they must be enrolled in an IB course.
– AP doesn't have a holistic program as IB does.
– AP might be the right choice if your child is over-scheduled: unlike the IB Diploma Program, which includes extracurricular commitments, AP is solely curricular.
– Colleges view AP and IB similarly.
As your child enters high school, parents will probably hear the terms like IB and AP very often.  The International Baccalaureate (IB) and Advanced Placement programs are two of the more known international curricula in the world, offering high school students challenging coursework and excellent preparation for college.  These programs offer college-level coursework to high school students in a variety of subjects, ranging from Spanish Literature or Chinese Language and Culture to Computer Science or Environmental Science.  By taking AP and IB exams in high school, students can sometimes earn college credit or place out of introductory courses once they get to college.
While both choices are academically rigorous and can lead to college credit, there are also profound differences between the two programs.  So what's the difference between AP and IB?  Does one look more impressive than the other?  Which will improve your odds of getting into a top school the most? 
This article will answer these questions and more in this post, explaining what AP and IB programs are, exactly, how to choose between them, and the pros and cons of each.
I. Understand the International Baccalaureate (IB)
1. Overview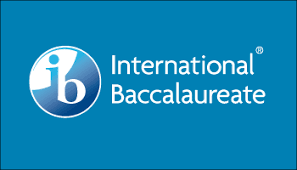 The IB Diploma Program (DP) is an assessed programme for students aged 16 to 19.  It is respected by leading universities across the globe.  Students must choose 3 Higher Level subjects and 3 Standard Level subjects from each of the 6 compulsory core areas: Language & Literature, Language Acquisition, Sciences, Maths, Social Sciences, and the Arts.
They must also complete additional components of the course.  This includes a Theory of Knowledge module, which promotes critical thinking, as well as participating in at least 3 hours-worth of arts, sport or community service activities as part of their Creativity, Action, and Service (CAS) module.  They must also complete an Extended Essay, an independently researched 4,000-word essay on a topic of their choice.
2. Why choose International Baccalaureate
The IB diploma offers a well-rounded education.  This makes the course particularly suited to students who are interested in a broad range of subjects but haven't chosen what they would like to study at degree level yet.
The essay and Theory of Knowledge components of the IB programme also provide ideal preparation for university education, giving students a solid grounding in critical thinking independent research skills.
3. International schools in Ho Chi Minh city that offer IB program
American International School

Australian International School

British International School

Canadian International School

International Schools of North America

International German School Ho Chi Minh City (IGS)

International School Ho Chi Minh City

European International School Ho Chi Minh City

Renaissance International School Saigon

Saigon South International School

Western Australian Primary and High School
II. Understand the Advanced Placement program (AP)
1. Overview
AP (Advanced Placement) course is a program in the United States and Canada created by the College Board, which offers college-level curricula and examinations to high school students.  Similar to the SAT Subject Tests, there are AP tests that cover a range of subjects from Biology to European History to Music Theory.  There are currently over 38 AP test options, though few high schools offer classes in every subject.
Students that study the AP program will usually undertake three to four courses each year, in the final year up to seven courses may be studied.  Each course is developed by a committee composed of university faculty and AP teachers and covers the breadth of information, skills, and assignments found in the corresponding university course.
2. Why choose Advanced Placement?
Nearly all U.S. and Canadian colleges accept AP scores for placement or credit, as do many international universities. AP might be the right choice if your child is over-scheduled: unlike the IB Diploma Program, which includes extracurricular commitments, AP is solely curricular.
Another point worth considering is that similar to A-levels, students can take AP exams without being enrolled in an AP class. If students have proficiency in a language that's not offered by their school or they want to self-study for a niche subject such as art history, then the AP program will give them more flexibility.
3. International schools in Ho Chi Minh city that offer AP program
American International School

APU International School

International School Ho Chi Minh City – American Academy

Saigon South International School

The American School
III. How the IB and AP Programs Differ
Both IB and AP courses offer students the opportunity to challenge themselves with higher-level classes.  College admissions officers often look favorably upon applicants who participate in these programs.  According to the National Association of College Admissions Counselors, grades in college prep courses such as AP and IB classes were listed as being of considerable importance by nearly three-quarters of admissions officers.
Compared to the AP curriculum, the IB program is relatively small in the US.  Fewer than 1,000 US schools offer the IB program while more than 20,000 high schools include AP coursework as an option.  Conversely, the IB curriculum is much more prevalent internationally.  According to the IB Organization, over 5,000 schools in 158 countries offer the IB curriculum.  So, participating in AP courses may be more accessible for students in the US, while the IB is globally more accessible.
The AP and IB curricula are designed differently, leading to some distinguishing characteristics.  AP offers 38 classes that are subject-specific and designed to be taken on an individual basis.  IB offers 56 classes (counting HL and SL separately) which are generally broader and require a holistic approach.
The IB program entails a more structured process, whereby students choose 6 subjects and go to classes and study their chosen subjects over 2 years, completing coursework (including research and presentations, for example) along the way.  Additional required elements of the IB program include participating in extracurricular activities that focus on creativity, action and service (CAS); Theory of Knowledge (TOK); and the Extended Essay.  TOK encourages students to reflect on diverse ways of knowing in their own culture, in the cultures of others and in the wider world.  This course prepares students to be aware of themselves as critical thinkers.  The Extended Essay is an independent research project in an IB subject of the student's choice that they conduct under the guidance of a supervising teacher.  The process is intended to promote high‐level research and writing skills, intellectual discovery and creativity.
Nguyễn Hải Nam – one of our College Compass students – is a real-life example of a Vietnamese student taking an IB program for 2 years in United World College East Africa. In his episode with Chuyện du học podcast, Nam shared many detailed and valuable information about the IB program. If you have interest, listen to Nam's episode at:
In contrast, there is no comprehensive program for the AP curriculum.  Instead, students select specific courses in an a la carte fashion and mastery is determined by one exam at the end of the course.  However, anyone can register for and take an AP exam – completing the course is not required to sit for the exam.  So in some cases students who are interested in AP credit but do not have access to the course at their school can self-study for the AP exam and take it on their own.
IB Curriculum
AP Curriculum
- Focuses on critical thinking
- Students select 6 subjects to study over 2 years (3 at higher-level and 3 at standard-level)
- IB exams are taken after those 2 years of study
- CAS, TOK and Extended Essay are unique components

- Content-based
- Rote memorization culminating in one standardized exam at the end of the one-year course
- College Board offers 38 AP courses and exams across various subject areas
- Students can take as many subjects as they want either related or unrelated to each other
In short, IB and AP have different study goals. IB has more emphasis on writing and developing critical-thinking skills – and not just on the exams themselves.  In contrast, the AP is a program focused on teaching students specific content and testing their knowledge via exams. 
Requirements for completion
| | |
| --- | --- |
| IB Curriculum | AP Curriculum |
| In the program, students receive a final exam grade, ranging from 1 to 7 (the highest score), for each DP course attempted. To receive the diploma, students have to accumulate at least 24 points and meet certain minimum grade thresholds in their higher and standard level subjects, as well as passing the additional components. | To finish, students have to sit AP examinations for taken courses. AP tests are scored on a scale of 1–5. While every college is different, most schools won't accept AP scores for credit unless you score at least a 4. |
Another difference is that IB exams are more expensive for US students than AP exams.  Students pay $94 to take an AP exam, according to the College Board, whereas, students pay a $119 per subject exam fee for the IB program.
However, many schools have financial aid and fee-waiver programs for these exams, so your actual cost could be lower.  Also, remember that these fees, albeit steep, are much less than the cost of taking the equivalent course in college.
IV. What experts say at Everest Education
When it comes to applying to college, just like with the SAT/ACT, there's no curriculum that colleges prefer.  Admissions officers know that students are learning in a variety of curricula across the globe, and they evaluate applicants with that context in mind.  When choosing between AP and IB curriculum, students should take the one that is the better fit for them and their goals.  Both will prepare students for the rigors of higher education.
At Everest Education, we have years of experience working with students from international schools who are taking a wide variety of curricula, from AP and IB to A-levels and beyond. "Regarding holistic development, the IB is the most comprehensive, because it's an entire curriculum.  It does not just focus on individual subjects but offers a framework for different subject groups and extra components.  IB might be a more realistic preparation for liberal arts college and ensures a well-rounded education.  However, depending on what you do outside of academics, AP can be equally indicative of your academic ability. If you choose AP programs, you can of course also do extra-curricular activities to enrich your qualifications.
It is important to keep in mind that although schools are eligible to offer the AP or IB program, not all of the subjects are available at every school. There will be some subjects available in certain schools, so make sure that your desired subjects are available in the program you choose.", according to Ms. Shannon Rybacki, Chief Operation Officer at Everest Education.
At Everest Education, we have many years of experience providing test prep and tutoring programs for homeschooled students and students from top international schools in Ho Chi Minh city, including BIS, ISHCMC, SSIS, AIS,…  Our tutors are experts in math, writing, science, and English – all of the subjects your child needs to master if they're planning to take the SAT, IELTS, AP, or IB exams.  Our test prep courses create customized study plans to get each student the maximum score improvements possible.  When facing high-stakes academic exams like these, with Everest Education your child will be equipped with the tools to succeed.

>> Explore more about our program at https://e2.com.vn/programs/test-preps/
Reference:
https://www.shemmassianconsulting.com/blog/ib-vs-ap 
https://www.usnews.com/education/blogs/high-school-notes/2014/09/02/discover-the-difference-between-ap-and-ib-classes