In recent decades, with the ongoing wave of globalization and the increasing numbers of international and bilingual schools across our country, learning Math in English has been an emerging trend among middle-class and dual-income families. The ability to do Math in English not only enables students to participate in international Math competitions, such as IMO (International Mathematical Olympiad), SASMO (Singapore and Asian Schools Math Olympiads), IKMC (International Kangaroo Mathematics Contest)… but also get them ready for assessment tests to gifted schools, and those standardized tests like SAT, ACT for college applications.
Even if students don't have a plan to study abroad, having a good knowledge of Math in English still allows them to take full advantage of online resources out there. The internet nowadays provides us with tons of free, useful, and enriching Math learning sites, applications, resources from renowned universities, and other educational institutions. The only problem is: they are all in English.
As one of the pioneering learning centers conducting Math classes in English, and having years of experience teaching Math for international students, there were so many times we saw a student, who was proficient in a specific Math skill but still got problems incorrectly. Most of the time, it was not the actual Math that was causing students issues. They were struggling because they were not fluent in the language of Math.
To help children learn Math in a language which is not their first language, teachers and parents need to assess whether this is desirable, and attempt to find meaningful, effective ways in which they are able to correctly use Mathematical terms and apply them to problem solving.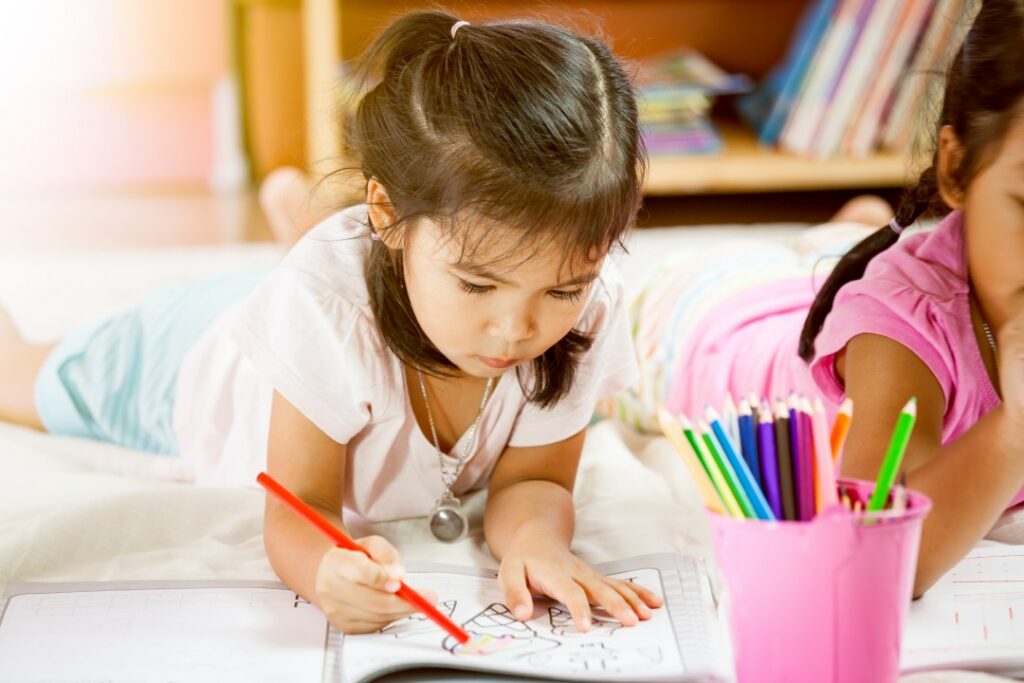 Since scientists acknowledge that the aptitude for developing Mathematical skills is directly connected to literacy, parents should first equip young children with a strong foundation of basic Math concepts.
In this article, we give-away a set of Math flashcards with detailed guidance for parents to incorporate Math vocabulary lessons into your daily conversation with your child, to help them build a strong knowledge of the vocabulary of Math.