New Year's resolutions can teach kids how to set and work steadily toward goals. Let's help your kids create meaningful goals they'll be able to stick with by these tips below. Make it a learning experience!
New Year's resolutions at a glance
a promise to yourself that you will change something and do it differently this year
A New Year's resolution is a tradition, most common in the Western Hemisphere but also found in the Eastern Hemisphere, in which a person resolves to continue good practices, change an undesired trait or behavior, accomplish a personal goal, or otherwise improve their life at the start of a new year. In particular, this activity has its origins in ancient Babylon.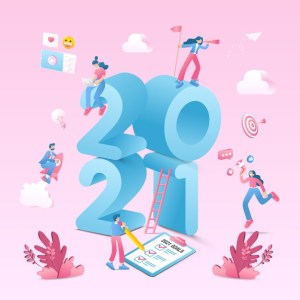 A good resolution for kids needs
We should make resolutions that are SMART – specific, measurable, achievable, realistic, and timely.
– Specific: The resolution should include your kid's goal, the skill your kid is working on, and how your kid will achieve it: "I will have a fruit or veggie with every meal."
– Measurable: Your kid should track progress — on a chart or in regular check-ins with you.
– Achievable: The goal should be ambitious but realistic — something that will stretch your kid's skills without being overwhelming.
– Realistic: The resolution should explain how your child will know if the goal has been met. For example: "If I need help, I will ask for it."
– Time-bound: Turn a big resolution into small, actionable steps (mini-successes can be very motivating). Identify a clear start date and create a plan for taking action.
Now, help your kids identify realistic and useful resolutions
Parents should:
– Listen to your kids' ideas and help them tweak their resolutions. Explain to your kids when there is a resolution that doesn't really work for them.
– It's important that resolutions are within their control and don't forget to remind them often.
– Take the task seriously but creative! Make this activity for the whole family (if possible). Your family can join the new "30-Day Challenge" every month.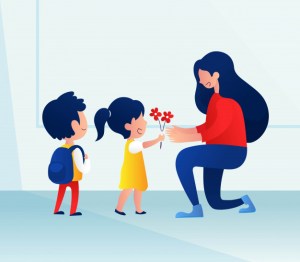 Grab some great ideas for New Year's resolutions
One random act of kindness per day.
Learn a simple new thing every day.
As a family, learning a new language and only speaking that language at home one day per week, or one meal per week, etc.
Do a family activity together (movie night, decoration, etc.).
Reframing a negative thought every day.
Spend less time on electronics, video games, social media, etc.
Using less plastic, being more eco-friendly.
Free printable template:

https://8xdr12e9hk0355djl1l23bnv-wpengine.netdna-ssl.com/wp-content/uploads/2013/12/TheChic_printable-new-years-resolution.jpg

https://www.moritzfinedesigns.com/wp-content/uploads/2016/12/yearly-resolutions-e1480692871954.jpg

https://quotess.net/wp-content/uploads/2018/01/new-years-resolutions-2018-the-best-year-reflection-and-goal-setting-worksheet-for-kids-and-adults.jpg
Let make your 2021 more memorable! And don't forget to share with us your New Year's resolutions in the comment.
Setting learning resolutions for your kids? Our English Language Arts courses may give them a hand. Learn more here
Reference
https://www.understood.org/en/family/events-outings/holidays-celebrations/how-kids-with-learning-and-thinking-differences-can-set-and-stick-to-new-years-goals
https://www.businessinsider.com/important-steps-making-new-years-resolutions-with-kids
https://gatheredagain.com/35-new-years-resolution-ideas-kids/