General Information
The AP program is an internationally recognized pre-university curriculum created by College Board that offers year 12 and 13 students (or year 11 and 12 in some schools) an opportunity to gain a diploma based on a comprehensive and integrated curriculum that meets international standards.
Students who successfully complete the AP program and achieve a high score for the AP exam demonstrate to college admission officers that they have sought out an educational experience that will prepare them for success in college and beyond. They also receive tremendous advantages like:
– Stand out across admissions
– Earn college credits
– Skip introductory classes
– Build college skills
There are around 38 courses that fall under 7 main categories offered by AP Program. With the completion of the AP courses, students will be considered qualified or well-prepared for some subjects in college.
– AP Capstone
– Art
– English
– History and Social Science
– Math and Computer Science
– Sciences
– World Language and Culture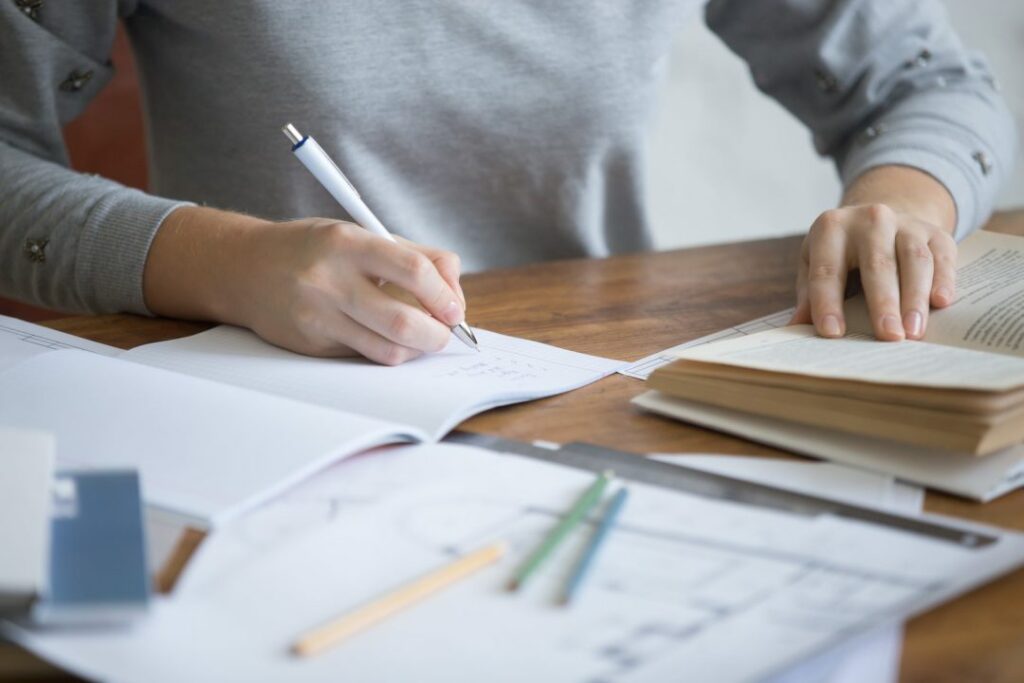 Who should take AP Program?
The test is intended to assess students' readiness for college and reflect on students' performance in high school.
– High school students want to pursue a more intensive and more serious academic path through their favorite subjects.
– Students planning to study at a higher education institution for Undergraduate and Graduate courses (optional)
– Scholarship and certification candidate
How is the test conducted?
Depending on the subjects that a student is taking, the format for each subject will be different. Normally, an exam will last about 3.30 hours and has 2 sections where students answer first Multiple-Choice questions and second Free-Response questions. These 2 sections are equally responsible for 50% of the final exam score.
Here are some of the most popular subjects that most students will take exams from:
AP Calculus AB and AP Calculus BC
Section I: Multiple Choice | 45 Questions | 1 hour and 45 minutes
Part A— 30 questions | 60 minutes (calculator not permitted)
Part B— 15 questions | 45 minutes (graphing calculator required)
Section II: Free-Response | 6 Questions | 1 hour and 30 minutes
Part A— 2 problems | 30 minutes (graphing calculator required)
Part B— 4 problems | 60 minutes (calculator not permitted)
AP English Language and Composition
Section I:Multiple Choice | 52 to 55 questions | 1 hour | 45% of Exam Score
Excerpts from non-fiction texts are accompanied by several multiple-choice questions.
Section II: Free-response | 2 hours and 15 minutes (includes a 15-minute reading period) | 3 Free-Response Questions | 55% of Exam Score
How is AP Test scored?
Your AP Exam score is a weighted combination of your scores on the multiple-choice section and the free-response section. AP Exam scores are reported on a 5-point scale that indicates how qualified the student is to receive college credit and placement for their performance:
5 = extremely well qualified
4 = well qualified
3 = qualified
2 = possibly qualified
1 = no recommendation
AP Exam scores of 5 are equivalent to grades of A+ and A in the corresponding college course. AP Exam scores of 4 are equivalent to grades of A-, B+, and B in college. AP Exam scores of 3 are equivalent to grades of B-, C+, and C in college.
What Is The IGCSE And Is It The Right Choice For Your Child?

What Is International Baccalaureate (IB) And Why It's The Emerging Trend For Your Child's Education?